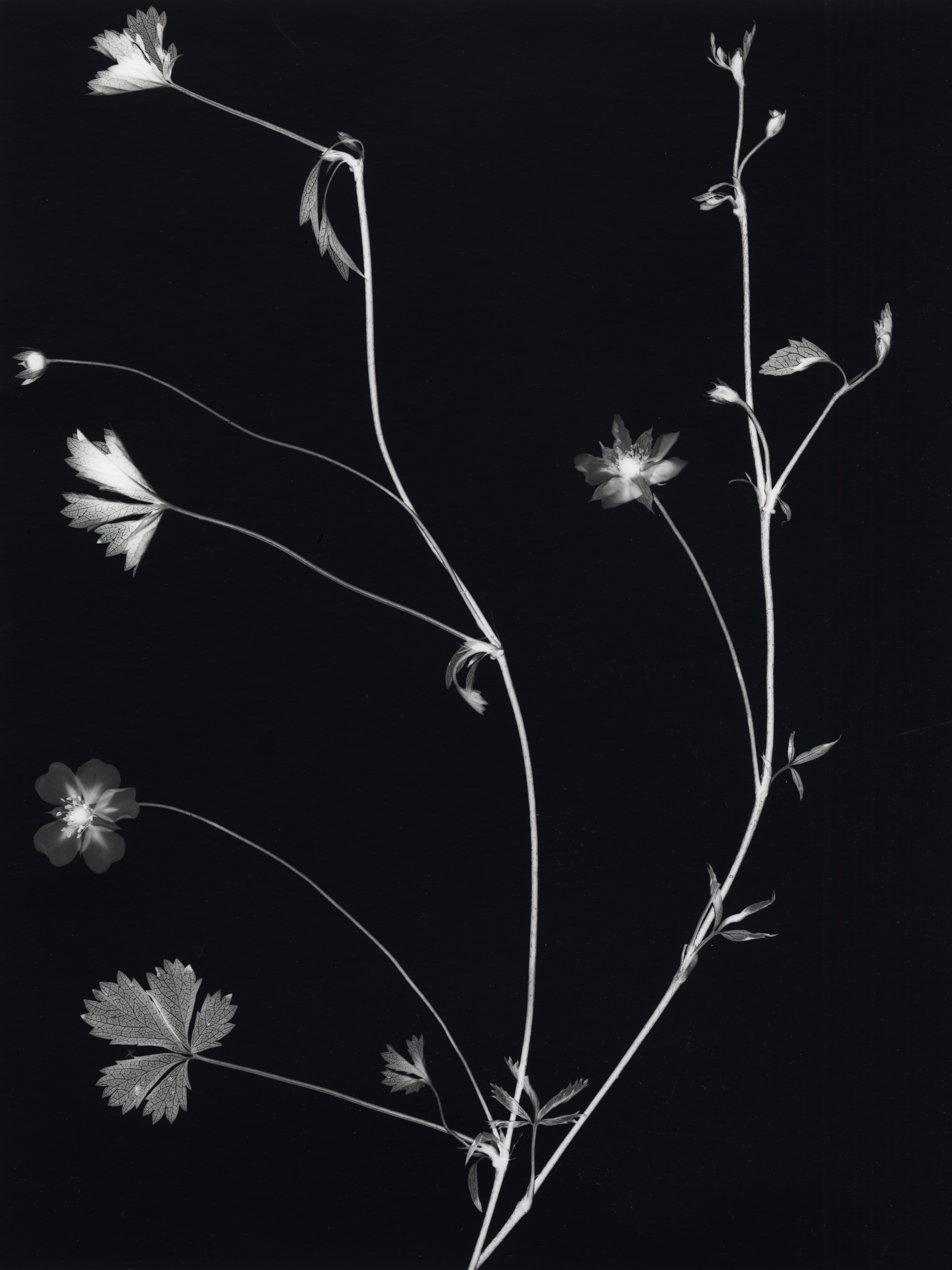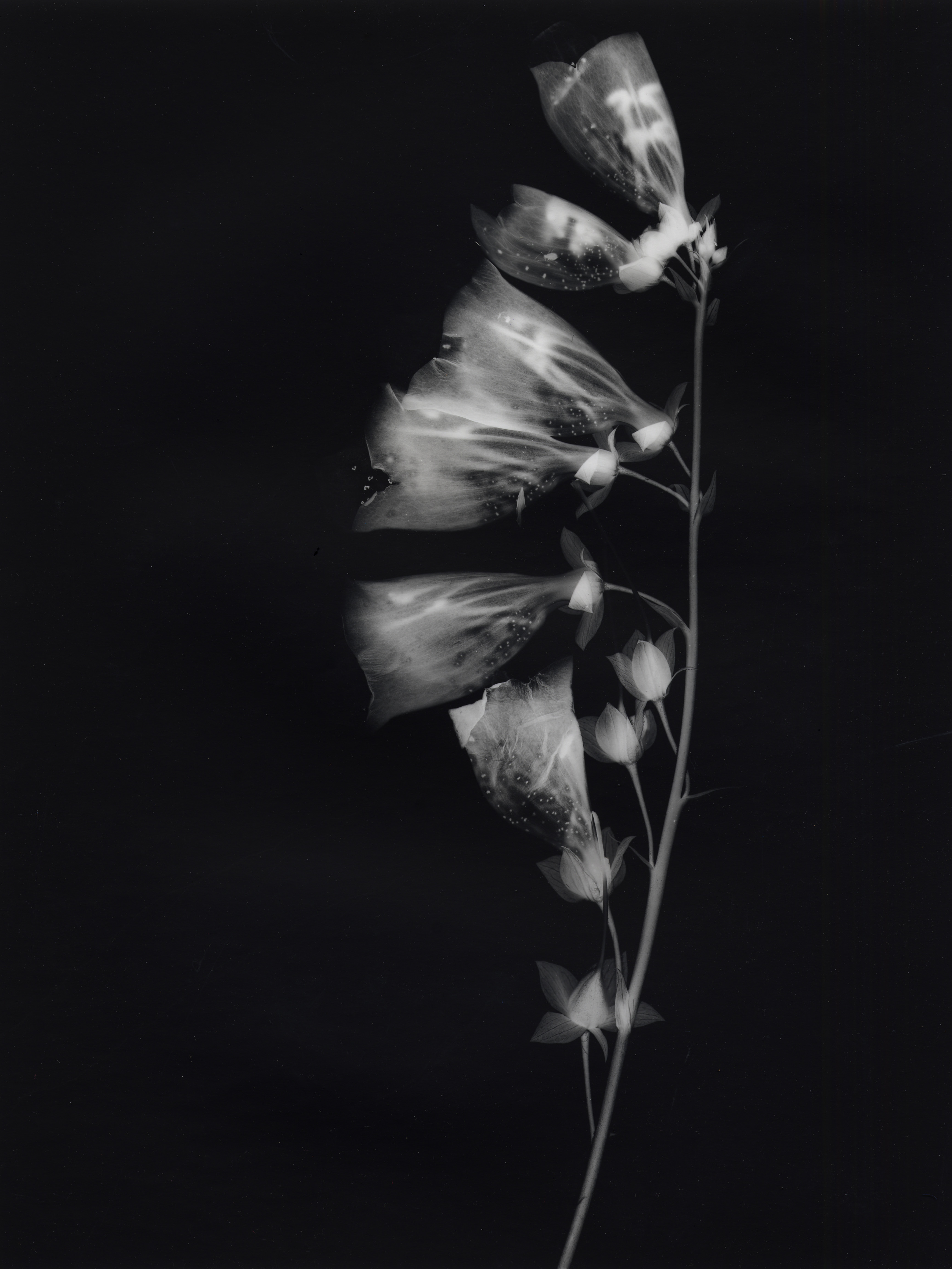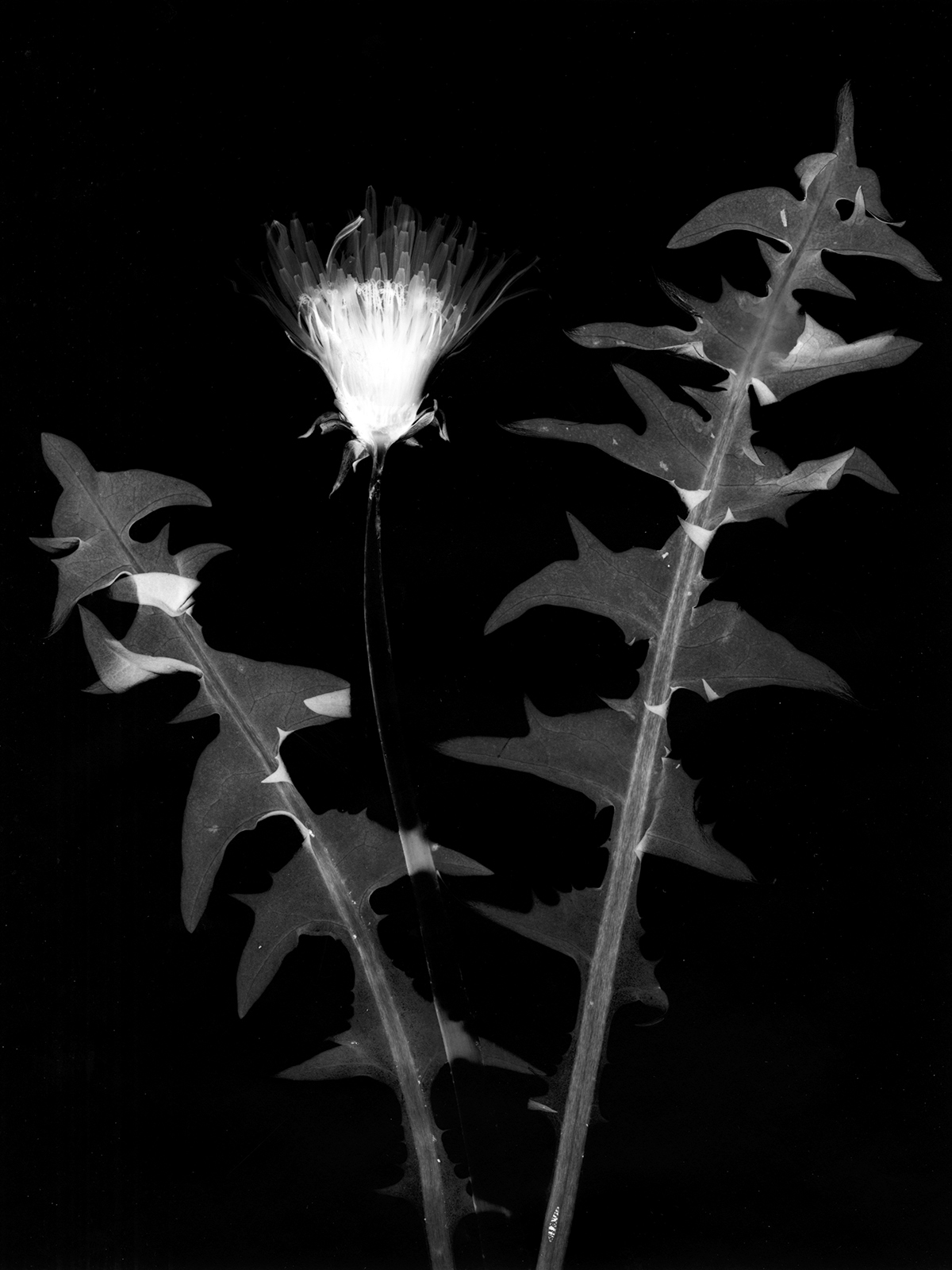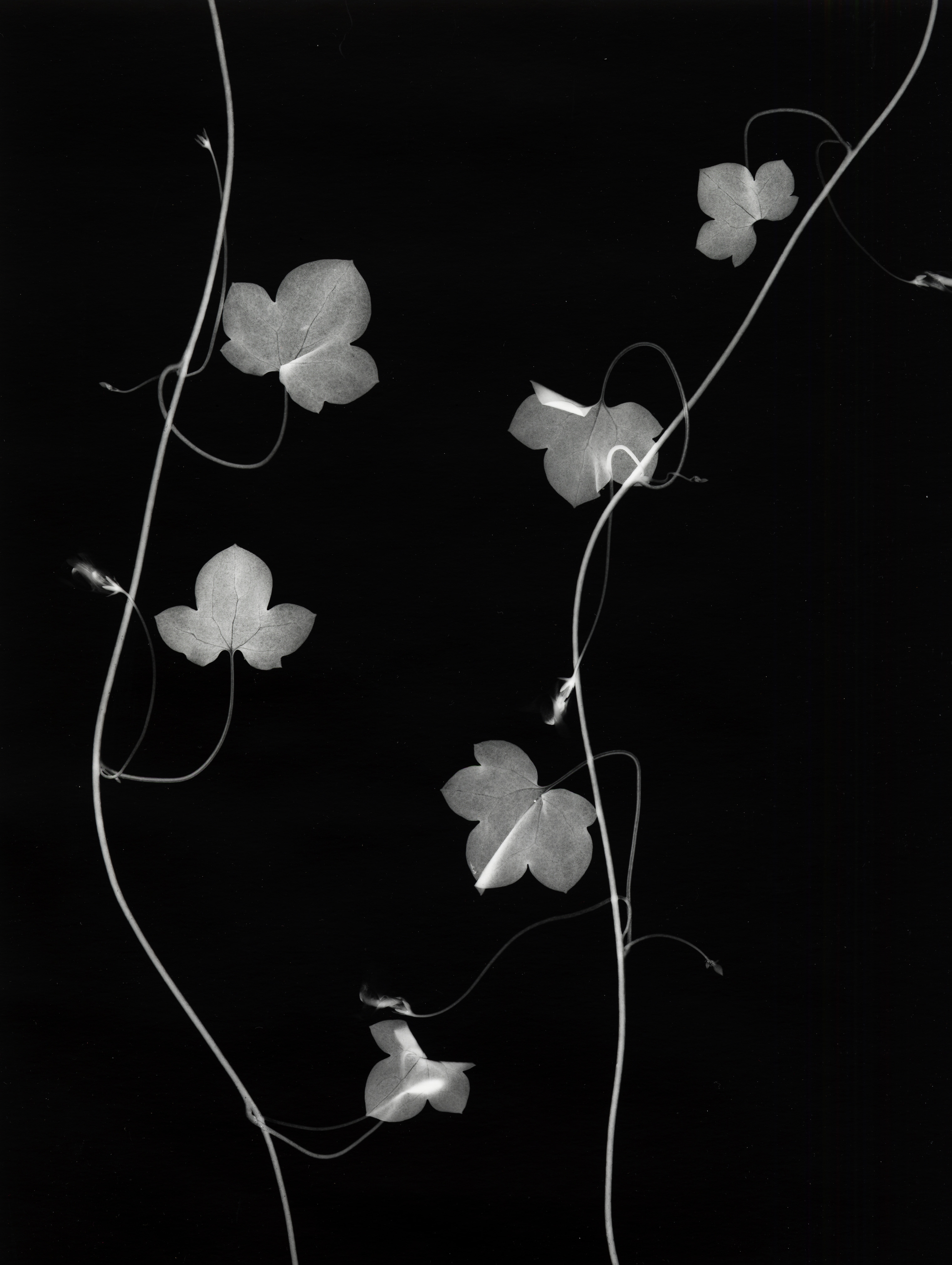 Suburban Herbarium
- Unique projection photograms - silver-gelatin prints of 12x16"

Between 2015-2019, I attempted to photographically record every vascular plant growing on an approximately half-hour lunch break walk from a place of work on the outskirts of a small city. The more than one-hundred photographic specimens form an homage to Victorian botany from the industrial estate, rear-garden cut-through, waste-ground, marshes and still rural in character back-lanes of the rural-urban fringe. I was surprised by the great range of life I found in a place that would be near the top of nobody's list as a wildlife spotting destination. I was struck too by the haphazard mix of native plants living alongside agricultural escapees and invasive garden species.

This simple project gently subverts colonial era modes of plant collecting and led to much thinking on the ways and the extent to which subjective taste and cultural conditioning impact on conservation practices and politics, particularly in relation to non-native species, novel ecosystems on marginal or degraded land and the perceived value of these species and systems versus the officially enshrined wilderness. To what extent are novel ecosystems – a mix of native and non-native species - thriving in these edgeland areas as a result of benign neglect and what happens if and what value might they hold as potentially climate resilient habitat?





Book available from Uniformbooks
ISBN 978 1 910010 23 5
128pp, 234 x 142
paperback with flaps
2020, 2nd Edition (2022) £14.00